"I got a chance to try out Knocki, and it really does function quite well..."
"Knocki is immediately accessible by way of its simplicity."
"...I was impressed by the quick demo they gave me."
Tackle any Task, Large or Small
Instantly turn ordinary walls and tables into powerful touch control interfaces for your favorite actions.
Bring Any Surface to Life
Tap anywhere on an activated surface to instantly trigger one or more tasks.
It's easy to customize Knocki so that your favorite actions are just a few taps away.
Knocki works right out of the box, even if you don't have a smart home. Use Knocki find your lost phone, order pizza, or even get alerts when someone knocks your front door!


What About Voice Control?
Although voice control can be useful, it has problems when it comes to privacy and usability.
Unlike smart speakers, Knocki has no microphone so it can't records your conversations. That means your privacy comes first.

Plus, Knocki works just as well in noisy settings and using Knocki in quiet environments won't disturb others.
Tap into the possibilities
Find Phone
Make your lost phone ring just by tapping a surface near you.
Toggle Lights
Why reach for a light switch or speak long voice commands?
Turn on TV
Boot-up your TV through the coffee table while you search for the remote.
Climate Control
Don't break a sweat controlling your climate. Tap to cool or warm your space.
Brew Coffee
Start your morning brew from bed and tackle your day with convenience!
Control Music
Tap into your favorite tunes without yelling over your smart speaker.
Send Alerts
Send or receive a message when your door is knocked, or with your own tap pattern.
Set the Mood
With a simple gesture, play romantic music and dim all the lights.
Flashlight
Toggle your phone's flashlight to access lighting with just a few taps.
Manage Time
Log start and stop times to a spreadsheet to manage your time more easily.
Order Pizza
Get pizza delivered to your door without saying a word or opening an app.
and More....
The possibilities are endless! Activate your entire space with smart surfaces.
Easy Setup
Create an Account
It's quick and easy to set up Knocki through our mobile app for iOS & Android.
Connect a Knocki Device
Mount Knocki on (or under) a surface, and connect it to your WiFi network.
Add Gestures & Tasks
Add your gestures (tap patterns) and select the tasks to trigger.
Knocki works with...
Customer Reviews
Filip C.
Just received my first Knocki.  Works great!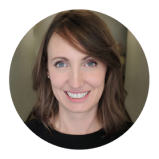 Kristina B.
I use Knocki daily in my Kitchen & bedroom.
I love them.
Diego Borges
Couldn't live without them - loving the new
sensor mode feature.
Put Them Everywhere!